Trails and Tales Weekend: A Special Adventure for Older G.I.R.L.s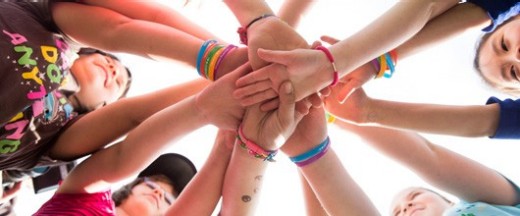 Date:
Fri Apr 13, 6:00 PM
- Sat Apr 14, 6:00 PM
Location:
Mary Nichols' Family Leadership Center
Map
Grades:
Cadette, Senior, Ambassador
Calling all Cadette, Senior and Ambassador G.I.R.L.s! We are excited to announce a new program for older girls - join Girl Scouts Western Oklahoma on April 13-14 for our very first "Trails and Tales Weekend: A Special Adventure for Older G.I.R.L.s".
All registered girls will meet at the council office on Friday night and divide into two groups (Cadettes and Senior/Ambassadors) to plan a trip to the northern part of the state as part of our Trails and Tales patch program. GIRLS WILL DO ALL OF THE PLANNING with adult guidance on budgeting and time management! As a group you will choose where you want to go, what you want to do and how you will spend your money. Once the planning is complete the group will spend the night and get up on Saturday morning to take the trip with staff/volunteer chaperones.
In effort to get the girls to start thinking globally, the groups will also incorporate an element of the Global Action Award into whatever location they choose to visit.
Schedule:
Friday, April 13 - 6 pm - arrive at the council office in OKC for planning and overnight
Saturday, April 14 - all day until approximately 6-7 pm - head for northern Oklahoma in the GSWestOK council vans
The event will cost $40 per girl and the registration fee will become the money the girls have to work with to plan and carry out their trip. This event is for Cadette, Senior and Ambassador girls only - no parents or tagalongs please.