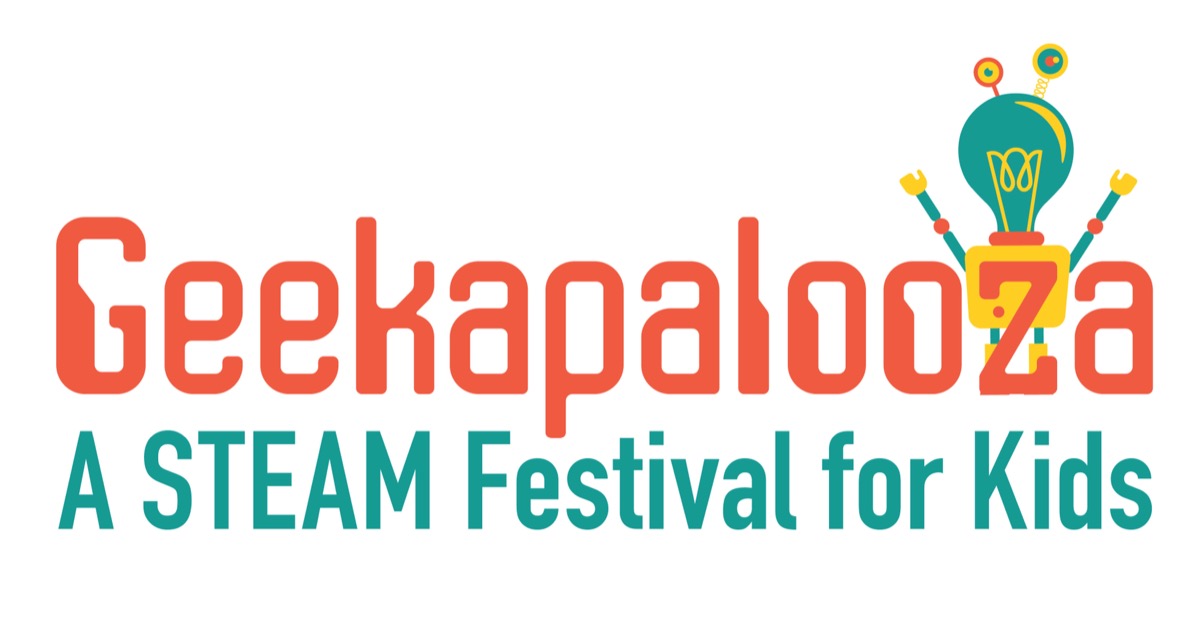 Saturday, March 12, 2022 - 10am to 3pm  
Presented by Boeing, Girl Scouts and Metro Family
We are partnering with our amazing friends at MetroFamily Magazine to host the best STEAM-festival of the year and we want you to join in the fun! Visit us at our new state-of-the-art urban camp, Camp Trivera, 2508 NE 50th St, Oklahoma City. 
Geekapalooza is open to the public, not just Girl Scouts. It is intended for the entire family – moms, dads, sisters & brothers.
Geekapalooza is designed to generate that spark and inspire action! Now in its fifth year, Geekapalooza: A STEAM Festival for Kids is an event hosted by Girl Scouts Western Oklahoma and MetroFamily Magazine. This year, we're back in person and better than ever! Join us for a variety of hands-on activities all provided by our amazing sponsors! 
The event launches at 10a.m. on March 12. The activities are geared for kids ages preschool to middle school and for boys and girls.
Other fun activities will add to the event, including a "Geek" costume contest with prizes and other contests/giveaways! Make sure you keep your eyes and ears open for "code words" and QR codes for extra chances to win! 

Registration
Pre Event Admissions- Save money and get your tickets early! Tickets go on sale February 3, 2022. Tickets in advance will be $8 per child and $5 per adult. Click the link below to get your tickets! 
Day Of Event Admission -  Have a friend who's disappointed they didn't get a ticket in time? YOU'RE NOT TOO LATE! $10.00 per child and $5 per adult tickets are available at the door! 
Don't forget to get a Geekapalooza patch while you're there! 
**Tickets are non-refundable**
What will you discover at Geekapalooza?
Enter into a Foil Boat Competition with Boeing and see if you can build the boat that holds the most weight! 
Learn about Oklahoma weather with the National Weather Center.
Visit our on-site STEM truck provided by Pioneer Library System.
Create a custom sketch book and sketch your hearts desires with Oklahoma Contempory Arts Center! 
Experiment with robots and drive them through an obstical challege while at Geekapalooza.
Explore gravity and aerodynamics with Francis Tuttle Technology Center.
Learn about sounds and vibrations with the "Good Vibrations" activity provided by OERB. 
Get your COVID vaccination quickly and easily while exploring everything STEAM. 
Discover how 3D printing helps us on the daily with Pelco.
Let your inner Earth Scientist run free with the Oklahoma Forestry Department.
Discover the power of launches and test your own creation with STEAM Engine. 
Get inspired by the story of how middle and high school students from Norman involved in Loveworks learned from business leaders at Trifecta Communications to create an augmented-reality wrist watch game that is now being sold around the world! PLUS Geekapalooza families will have the opportunity to win their own Wristworld product through contests! 
Explore all these and so many more activites at Geekapalooza! 
Sponsors
Thank you to our amazing sponsors!
Presenting Sponsor
Community Partners
Supporting Partners
STEAM Partners