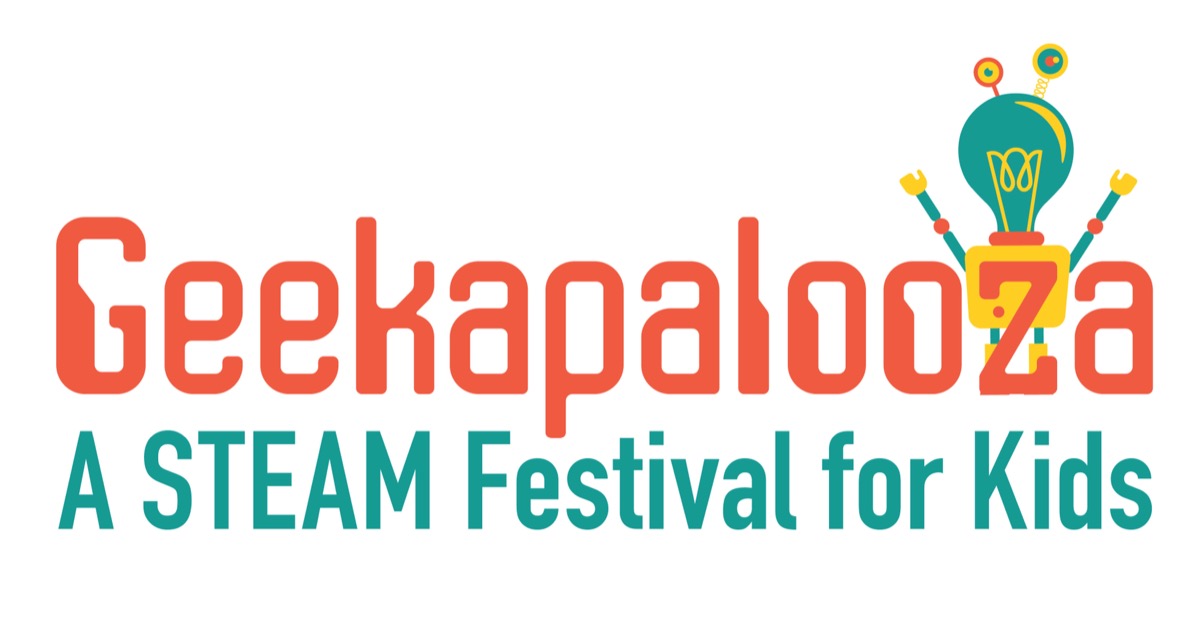 Saturday, November 5, 2022 - 10am to 2 pm
Presented by Boeing, Girl Scouts and Metro Family
We are partnering with our amazing friends at MetroFamily Magazine to host the best STEAM festival of the year and we want you to join in the fun! Visit us at our state-of-the-art urban camp, Camp Trivera, 2508 NE 50th St, Oklahoma City.
Geekapalooza is open to the public, not just Girl Scouts. It is intended for the entire family – moms, dads, sisters & brothers. Kids must be accompanied by an adult at all times during the event.
Geekapalooza is designed to generate that spark and inspire action! Now in its sixth year, Geekapalooza: A STEAM Festival for Kids is an event hosted by Girl Scouts Western Oklahoma and MetroFamily Magazine. Join us for a variety of hands-on activities all provided by our amazing sponsors! 
The event launches at 10 a.m. on November 5th. The activities are geared for kids ages preschool to middle school and for boys and girls.
Other fun activities will add to the event, including a photo contest with prizes and other contests/giveaways! Make sure you keep your eyes and ears open for "code words" and QR codes for extra chances to win!"
Registration
Pre-Event Admission - Save money and get your tickets early! Tickets go on sale September 26th, 2022, and end November 2nd, 2022. Tickets in advance will be $8 per child and $5 per adult. Click the link below to get your tickets! 
Day Of Event Admission -  Have a friend who's disappointed they didn't get a ticket in time? YOU'RE NOT TOO LATE! $10.00 per child and $5 per adult tickets are available at the door! 
Don't forget to get a Geekapalooza patch while you're there! 
**Tickets are non-refundable** "
Parking & arrival details
Parking will be available at the USA Softball Hall of Fame, 2801 Ne 50th Street, OKC, OK 73111.  Free shuttles will be available to take you across the street to Camp Trivera. You will only be able to load the shuttles at the pickup and drop-off points. It is about a half-mile walk from parking to the event if you choose to walk. Handicap-accessible parking will be available with an ADA Handicap Parking Permit closer to the venue.
Sponsors
Thank you to our amazing sponsors!
Presenting Sponsor
Community Partners
Supporting Partners
STEAM Partners