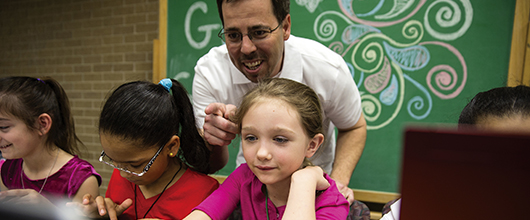 Volunteer Recognition
A culture of appreciation is one where those working for the mission of Girl Scouts feel respected and valued for his or her service and contribution. Without the work of adult volunteers, we would not be able to provide the Girl Scout Leadership Experience. It is important for this work to be recognized in a variety of ways. 

Recognition includes a mixture of informal and formal methods that acknowledge all volunteer accomplishments and meet a wide variety of personal preferences. When thinking of ways to thank volunteers, ask yourself, "What can I do to show appreciation in a meaningful way?"
To find out more about the Volunteer Recognition process, you can download our Adult Awards and Recognitions Guide. This guide contains an introduction and overview of our awards and recognitions program.
We have also made the nomination and request process simple and easy. The Adult Awards and Recognitions Nomination Form is available online and should be used to nominate a volunteer for an Adult Award or to request a Year Pin. Once completed, it will automatically send to the council. Community Awards that you would like to present to groups, organizations, or individuals who have supported your Troop or Service Unit are also submitted through a Community Awards online form.