Governance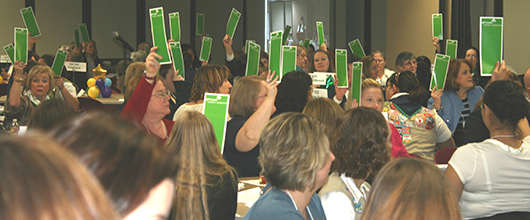 Our volunteers have the opportunity and responsibility to provide input on our governance and management system. Our democratic values hold that members should have a voice in influencing major decisions. A great way to get involved is to represent members as a delegate at our annual meeting every year. This opportunity is open to girls and adults 14 years of age or older. Contact your Service Unit manager for more information. 
Annual Meeting

Delegate & Alternate Training

Delegate & Alternate Training for the Annual Meeting
Please view the video below to help you prepare for our upcoming Annual Meeting, in which you have been selected to represent your Service Unit. After viewing the video, please return click on the "Report Training" link, so that we might track your participation in the Training.