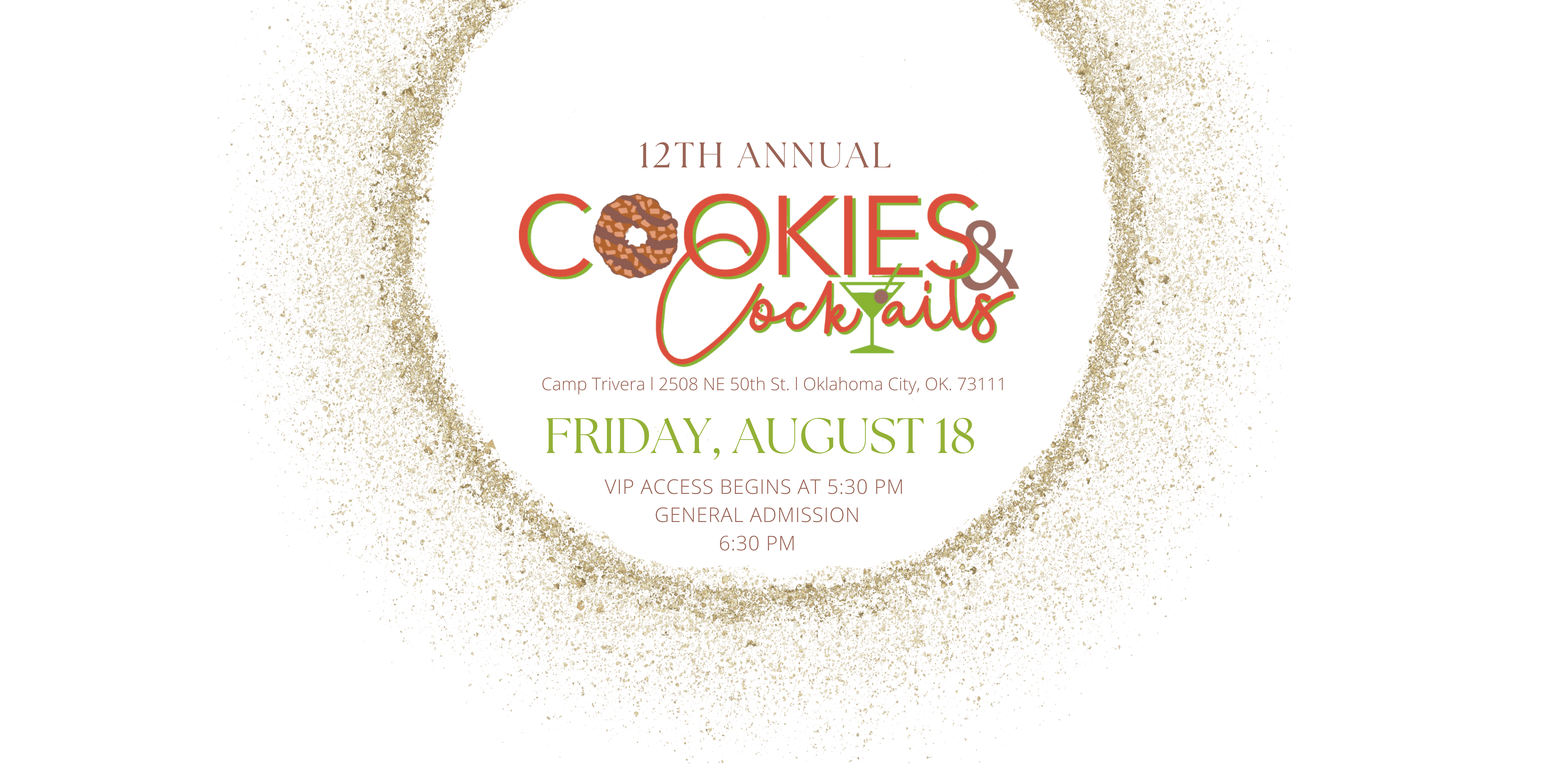 We are so excited to host the 11th annual Cookies & Cocktails on August 12, 2022 at Camp Trivera!
This event is one of our favorites; we partner with local restaurants that offer unique sweet and savory bites and cocktails featuring our famous Girl Scout Cookies. Proceeds from Cookies & Cocktails benefit Girl Scouts Western Oklahoma's higher awards and civic engagement programming. In other words, the proceeds provide scholarships and leadership training to our most dedicated future leaders! 
Thank you to our Sponsors!
Cookies & Cocktails is sponsored by the people of
Samoa Sponsors
Tagalong Sponsor
Premium Brands
Merideth VanSant & David Knight
Do Si Do Sponsors
Karen Berry
Karen Browne
Corner Energy LLC
Hall Estill
Heartland
Hillary Farrell Consulting
Lingo Construction
Joan S. Maguire
Steve Mason
Quail Creek Bank
Tinker Federal Credit Union
Total Environment
Ventana Exploration and Production LLC
Trefoil Sponsors
Center for Employment Law
Dunlap Codding
Stacia and Pete Glavas
Ayana Lawson
Sheldon and Bria Moos
Ally and Stephen Olson
Nancy Seely
WEOKIE Federal Credit Union