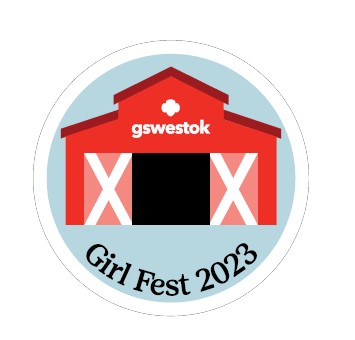 Sunday, September 18, 2022 - 1pm to 5pm, come and go
Location: Camp Trivera, 2508 NE 50th Street, Oklahoma City, OK 73111
Become a Badge Boss at Girl Fest 2022! On September 18, 2022, join us at Camp Trivera and work toward completing some badges. This event is available to all levels of Girl Scouts! Each level will have the opportunity to work toward 8 badges. Community partners will be at the event to do each activity with guests. This event is sure to be lots of fun with many networking opportunities between Girl Scouts!
Girl Scouts pricing is $15 per girl with 1 adult free. Non-member pricing is $20. Any additional adults will be $5 each.
Tickets are non-refundable.

Sponsors